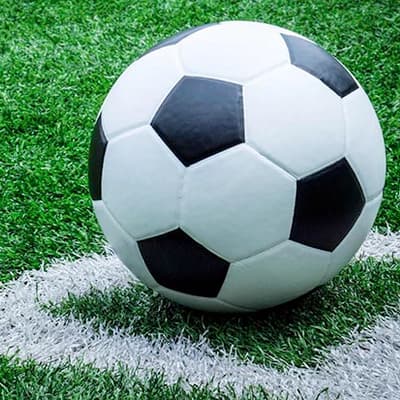 A Brief History of Radstock Town Football Club: Episode 3
The full interview is available at: https://www.spreaker.com/show/sounds-of-the-sea. The interview is currently serialized in The newspaper. This week, Dave talks about the Club's mining heritage.
"There was obviously the Writhlington mine and the Radstock mine itself, there was the Ludlow pit. The accommodation below the football pitch is Carlingford Terrace, these were all miners' houses. Two up, two down which were built by Lord Carlingford in the 1850s for miners. He encouraged the sport on a Saturday afternoon, assuming the boys had of course finished their work in the pit by morning, so he helped fund the club at the start. They weren't all minors, as the railways were very important to the club all along the way.
"Admittedly, the stand that's on the ground now was built by Marcoft, the railway engineering company that was in Radstock. And the old railings that we just had removed, a lot of them were from steam engines that have were introduced in the 1940s, following some big games at Radstock where the old rope around the pitch just wasn't enough to make it work.. So Radstock has always been a team made up of guys from tough industries , like Welton to some extent, although as Midsomer Norton before becoming Welton they had a more professional outlook than Radstock So they weren't all miners or local boys Welton was looking to compete at a higher level from day 1. So the industry is really key to Radstock's story.
"It's interesting, there's a piece on the history of Yeovil Town that mentions the Battle of Pen Mill, which was a game played in 1896 between Yeovil, as they are now, Town, but then they were just Yeovil, and Radstock, which was a very bloody affair by the sound of it! Barely officiated and brutal in his performance, he was described as; "That's what you get when you play tough men who believe in themselves themselves." And so the Battle of Pen Mill is interesting in the history of Yeovil, as it is in that of Radstock.
"We have a long history with Yeovil playing them as far back as the 1890s. And, of course, it was Ernie Hyman who left Radstock and died playing for Yeovil Town on Boxing Day 1927, I think that's His memorial is still in St. Nicholas Church in Radstock and we thank the town of Yeovil for renovating it during the pandemic, which was a great effort on their part.
"We've also played a lot of games against Swindon Town – I had a quick reccy recently and we've played over 35 games against Swindon Town at different levels.
"Bristol Rovers, Bristol City Reserves have had first team games so perhaps Radstock have rested on their laurels for too long and perhaps history should inspire them now to move on and do what the club's founders actually envisioned it to be – and that was alongside Warmley and Eastville and Bedminster St. John's, all of which have become Championship, Premier League and Premier League clubs now.
Next week Dave will talk about the great games Radstock Town have played in throughout their history.
If anyone has any information, photographs, old programmes, newspaper articles or medals relating to the history of Radstock Town Football Club then Dave would love to hear from you as he continues to compile the history of the club. Dave can be contacted at: [email protected]