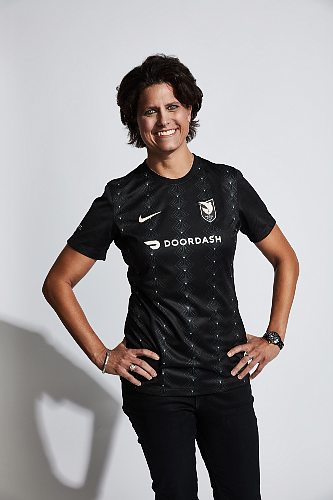 Angel City Football Club attracts more high-profile investors
Angel City Football Club has attracted more high-profile investors as the women's soccer team prepares for its first pre-season game in March.
The Santa Monica-based National Women's Soccer League expansion team completed its Series A funding round on February 16 with a group of investors that now includes actress and producer Gabrielle Union and songwriter -performer Christina Aguilera, who join early high-profile investors Serena Williams, Natalie Portman, Uzo Aduba, Eva Longoria and Jennifer Garner.
Terms were not disclosed, but FCAC co-founder and president Julie Uhrman released a statement confirming the completion of the funding round.
"Each of our new investors is committed to supporting our goal of setting higher expectations on and off the pitch through the impact we have in the community and on women's football," Uhrman said. "This group joins our incredibly active and passionate roster of founding investors."
Angel City Football Club was founded in 2019 by Uhrman, Portman, venture capitalist Kara Nortman and Seven Seven Six founder Alexis Ohanian.
For reprint and license requests for this article, CLICK HERE.