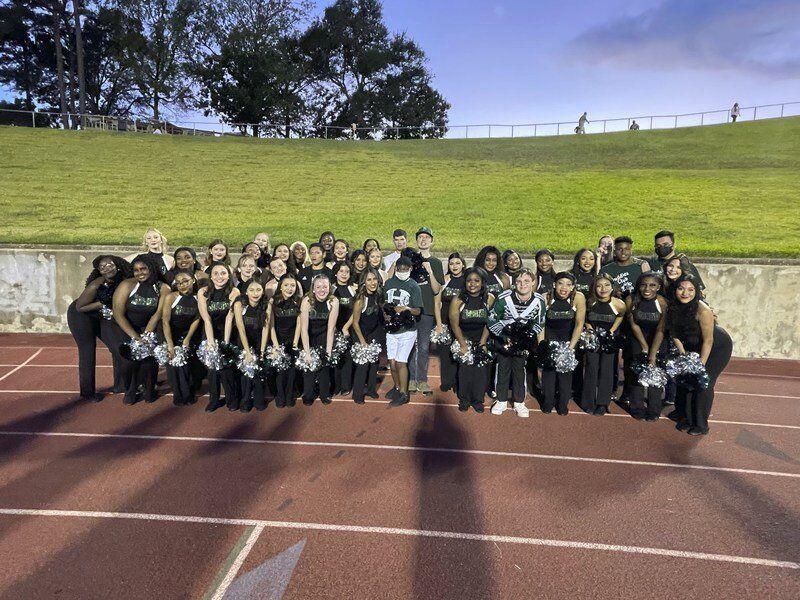 Buddies Club Performs at Hornet Football Game | New
[ad_1]
Last week, the Buddies Club, a club hosted by the Huntsville High School Special Education Program and performed in the pre-game with the Grenadier Guards on the sidelines.
"It was really fun and exciting to be able to include them in our opening for the game, and you could really see how excited everyone was to participate," said First Senior Lt. Christine Almaraz.
The group stood front and center in their hornet shirts and black pom poms, learning the short pom pom routine as the soccer players stepped onto the pitch.
"It was very nice to see all of the Buddies Blub students playing with us in the pre-game and to see how excited they were all," said Senior Lt. Col. Brionna Lewis.
The buddies had a blast and enjoyed playing pre-game with the GGs, and are about to try and get their credentials for the Buddies International Club. The Grenadier Guards at Huntsville High School were very cheerful and motivating when it came to sharing the limelight with their buddies as they danced the night away.
"This is my first year in the team and it has been incredible. Doing all of these different things, like we did with the hornet buddies, was really exciting and a very happy time for me and everyone on the team, "said senior Jenin Borbor,
The HHS program allows students to get their education alongside real-world skills so that they can practice the profession they want when they leave school. Family, friends and teachers took photos during the game and cheered and cheered on their children and students.
It was their first time doing this with the Buddy Club for the exercise team, and all the girls can't wait to see them again.
[ad_2]