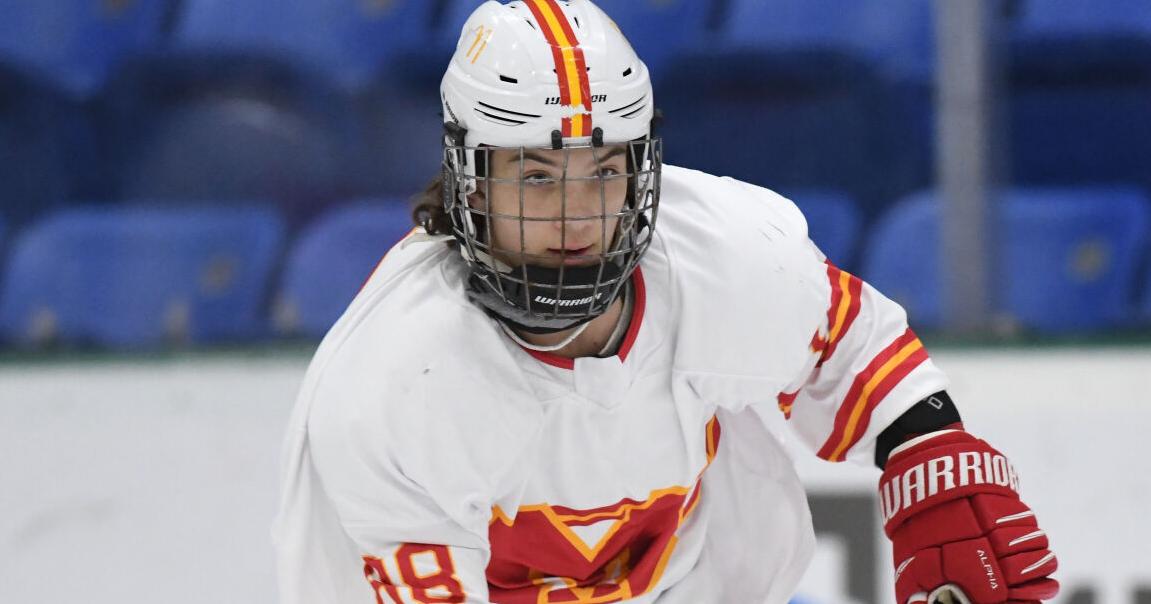 Cambria communities mourn death of 16-year-old hockey and football player | News
JOHNSTOWN, Pennsylvania – Even off the ice, Maverick Baker had a knack for leading the Johnstown Warriors traveling hockey team, his longtime coach Chris Glessner said.
Midway through a championship three years ago, Baker's teammates found themselves anxious and uncomfortable in a Detroit locker room moments before facing a formidable foe, Glessner recalled.
"At one point the stage seemed too big for them, Maverick stood up, and I thought he was going to make a speech. But instead he started dancing – skates, his hair flying and a big smile Glessner said, "Within seconds the tension was gone. Everyone was nodding, singing along with him."
Then, Glessner recalled, "he goes out and scores a hat trick to win it."
It's memories like this that the sporting communities of Johnstown and North Cambria clung to on Saturday after the 16-year-old's sudden death.
Baker was a Northern Cambria High School football and baseball player who also skated for the Bishop McCort Catholic and Johnstown Warriors hockey teams.
Crimson Crushers coach John Bradley was among many area hockey coaches and programs who paid tribute to Baker on social media. Bradley's post featured a collage of photos of the teenager in his No.88 shirt and the words 'We will miss you'.
The Northern Cambria football team shared an image on social media of Baker taking a transfer for a win around a pursuit player from Meyersdale last fall.
Northern Cambria football coach Sam Shutty said he first met Baker when the teenager was in eighth grade. His "unforgettable smile", selfless attitude and drive to succeed were unmistakable, Shutty said.
On the field last fall, the sneaky running back earned regular playing time for the Colts as a sophomore.
"But you could tell he wanted more," Shutty said, recalling how Baker always found a way to make time in the weight room, even logging ice time each week for two hockey teams.
"He was successful in everything he did, and he will be truly missed," Shutty said.
Prior to Saturday's game against the Maine Nordiques at 1st Summit Arena @ Cambria County War Memorial, the Johnstown Tomahawks held a moment of silence for Baker and Joe Letizia, the father of Johnstown Tomahawks coach Mike Letizia, who died on January 19. A video tribute was played for Baker.
"Please join us in sending our thoughts, prayers and condolences to the Shell and Baker families," the NAHL club wrote in a Facebook tribute. "RIP 88."
Glessner, who said he's known Baker since he was 6, said his teammates and the local hockey community are "heartbroken" by Baker's passing.
Glessner hosted a team breakfast on Saturday morning to allow players and coaches to grieve and share memories.
Officials at Northern Cambria Catholic School and Bishop McCort also contacted pupils to let them know support was available.
"You never expect to lose someone that young," said Shutty, who met his team at a restaurant on Saturday to speak to them during the "tragic" moment. "Right now it's about letting these kids know that we're all here for each other."