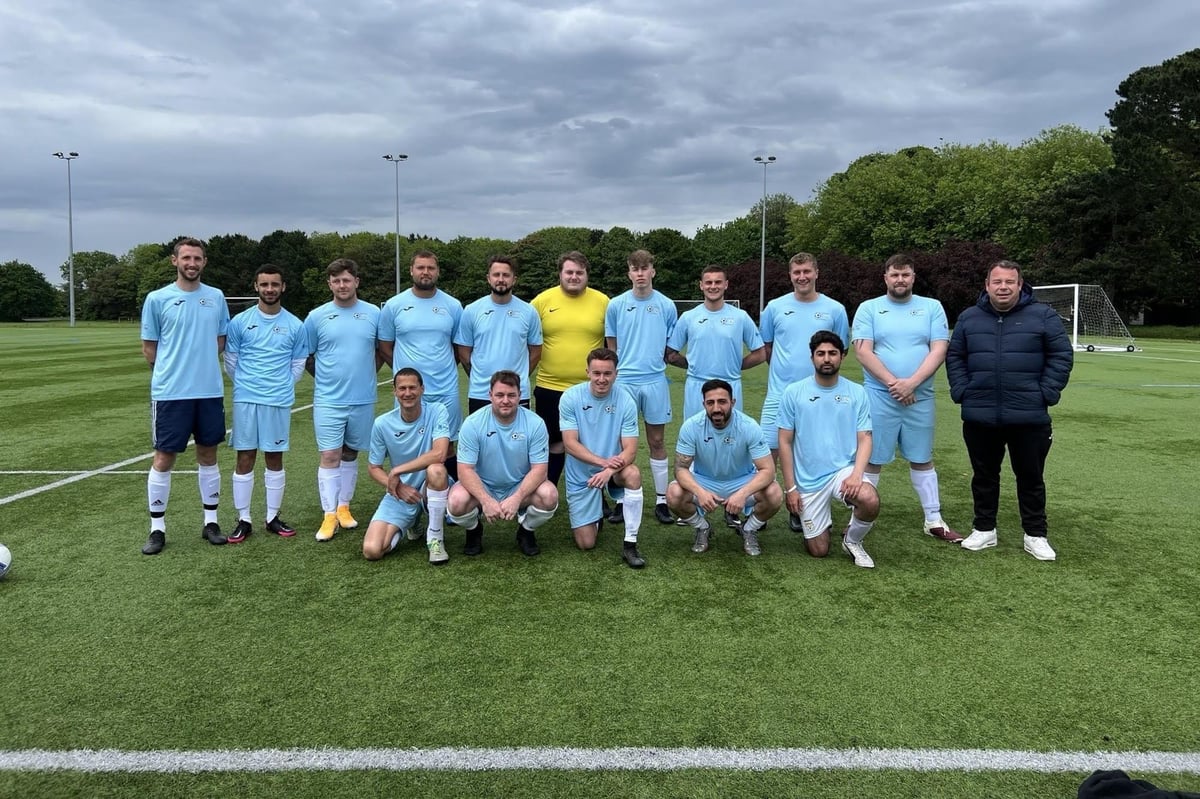 Emsworth hosts charity football match at Havant and Waterlooville FC in hopes of raising thousands for Havant Mind
The founders of Charity Generation Talk More, which encourages young people to speak out about mental health, are hosting a charity football match at Havant and Waterlooville Football Club to benefit Mind, which provides support for people with health issues mental.
Put together by Lauren Hewitt and Chelsea Britton, of Emsworth, it is their second biggest fundraiser for the charity.
Emsworth Town FC take on charity side CGTM on May 29 at 6pm.
The Generation Talk More team.
The duo launched Generation Talk More in March 2021 to promote mental health awareness and encourage people to talk about it more – with a focus on helping the younger generation.
It came after the pair met on a dual carriageway after witnessing a tragic suicide attempt, and exchanged numbers afterwards – agreeing more needed to be done to prevent incidents like this -this.
In addition to the match, there will be a raffle, food and drink and a bar.
Funds raised will support Mind, with the fundraising goal being £2,500.
So far Generation Talk More has raised funds totaling £653.
Read more
Read more
Fareham and District Parkinson's band come together to celebrate Queen's Platinum Jubilee…
GTM's slogan reads "your fight, your story", inspiring, understanding and accepting that everyone has been through something different.
Lauren explains: "The charity is designed not only to raise funds for the Mind organization but also to advocate and promote the treatment of mental health issues."
Co-founder of Chelsea Britton.
Their first fundraiser was a £30,000,000 walk, raising £3,000.
All profits will help Mind, sometimes being delegated to different branches.
This match will see cash support from Mind in Havant.
The charity football team participating in the game was formed two months ago and has been training ever since.
Lauren's friend had recently started a men's soccer team, so she thought it was a great opportunity to approach another fundraiser from a men's mental health perspective – because she thinks we don't talk about it enough.
The Emsworth Town FC team will play against the Generation Talk More team – a side which started after Lauren and Chelsea posted encouragement on social media to join. It was a way to improve social life and make new friends for everyone involved.