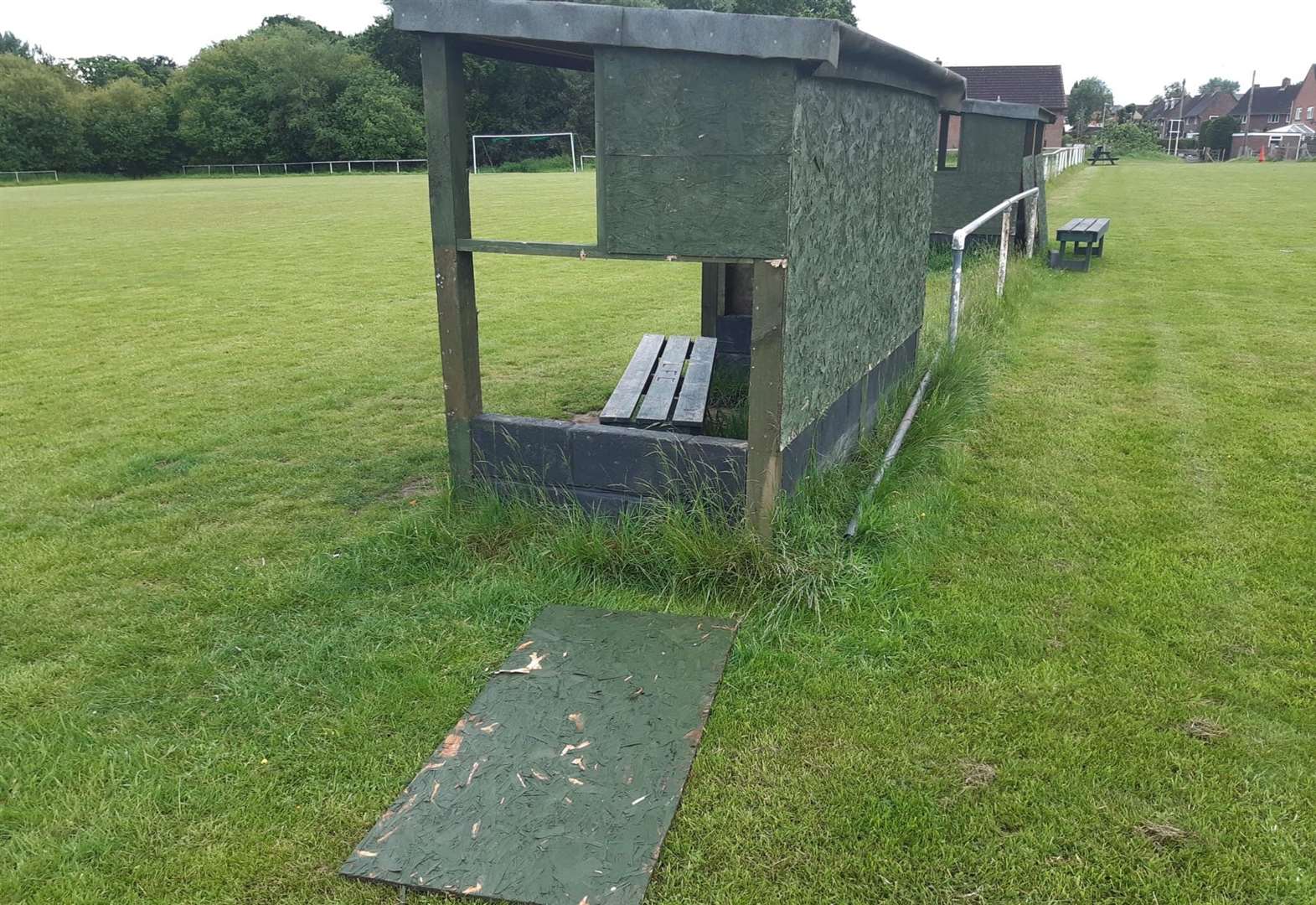 Lyndhurst Football Club facilities could be closed to the public after repeated acts of vandalism
Lyndhurst FOOTBALL Club facilities could be closed to the public unless repeated vandalism is stopped, a frustrated gardener has warned.
Dugouts were damaged, goal nets cut and a rear flag window shattered in the latest of several attacks on the Coles Mead recreation ground near Wellands Road on Monday.
Jason West, who is also the village club secretary and first adult team manager, exposed the vandals and told A&T the problem was getting worse and seemed to be happening every month.
"It takes your mind off it," he said. "I'm trying to get people to keep using the facilities, but they're just damaged.
"It will get to the point where we just have to leave things locked up and they can't play it anymore."
Previous incidents included torched picnic benches and a destroyed CCTV camera in the junior area.
Lyndhurst Parish Council said the final damage was £1,000.
Although regular matches were unaffected at the end of the season, a charity match featuring Saints players is scheduled to take place on June 17.
But Mr West said he had to repair the shelters for the event, benefiting the village's New Forest Small School, the community center and the Southampton Foundation.
"We're in a stable position with funding at the moment, but when you start eating for something stupid like that and then need funds for something else, you don't have it," he said. he adds.
Parish Council Chairman Cllr Chris Willsher said he was working with police to identify those responsible for the "unnecessary" vandalism.
"The destruction of property, much of which was donated by the public, is very upsetting," Cllr Willsher told A&T.
"Police will carry out increased targeted patrols in the area, but we are also urging parents to speak to their children and if they experience or witness anti-social behavior, to report it so that we can work in partnership to identify the responsible and avoid similar problems.
"These are isolated events and should not overshadow the richness of enjoyment experienced by the various users of the leisure facility."
Anyone with information should contact Hampshire Police on 101, quoting crime reference number 44220205482, or call Crimestoppers anonymously on 0800 555 111.
---
---