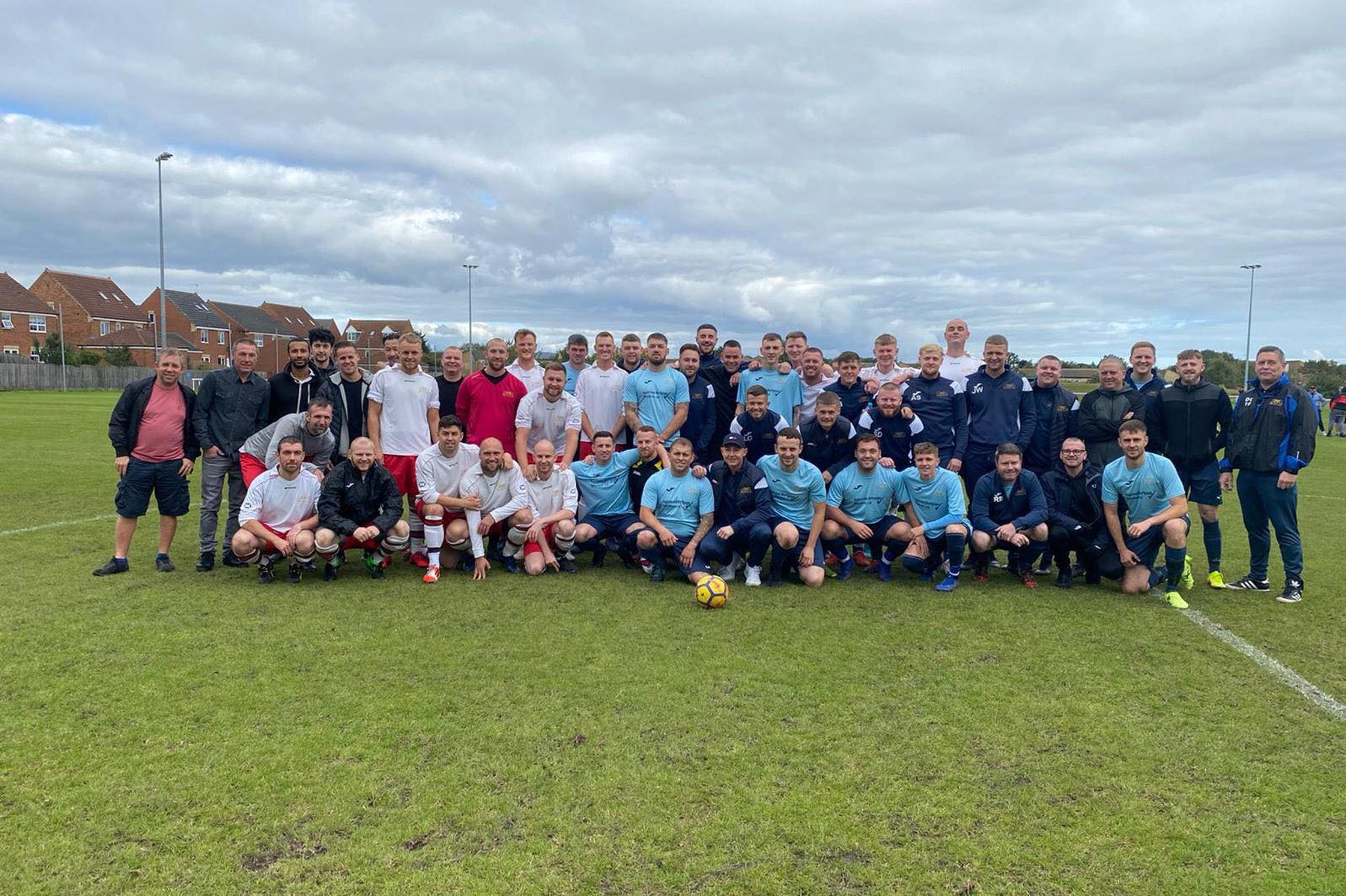 Members of the South Shields Football Club will take part in an outdoor sleep challenge in December to raise money for good causes
[ad_1]
Hedworth Hall FC during their charity match
Hedworth Hall Football Club players will take part in the Challenge of the Night to raise money for local causes and highlight issues facing others less well off.
In the aftermath of Storm Arwen, the club decided to sleep outside all night to find out what it would be like for homeless people in bad weather.
Players will spend the night at Harton and Westoe Miners Welfare, members of the public are welcome to come and donate food to a cart which will be donated to a local food bank.
Club manager Andrew Beynon said: "We have a good group of guys on the team who are often involved in different fundraisers. Last year we played a charity football game to raise funds for Children with Cancer UK and the guys were successful in raising £ 7,444.
One of the players battled cancer during the pandemic and the team was keen to help raise money for charity and show their support. He has since recovered and started playing football again.
When asked how the team felt before sleeping, Andrew said: "It's one of those times when you never really understand how bad it is until you get it. 'have really lived. We are all set and ready to go.
The team will participate in the sleep out on Friday December 10 from 8 p.m. to 8 a.m. the next morning. You can donate to the cause online. The club hope to raise at least £ 1,000 which will be distributed among the chosen charities.
The club hope this is something they can continue each year and raise money for important causes.
Hedworth Hall Football Club thanked Gary Crutwell and everyone at South Shields Football Club and Steven Camm from Harton and Westoe Miners Welfare for their support.
Read more
Read more
Man set to appear in court after alleged theft at Hebburn post office
Support your Gazette and become a subscriber today.
Enjoy unlimited access to all of our news and sports, see fewer ads, enjoy faster load times, test your brain with daily puzzles, and get access to exclusive newsletters.
[ad_2]