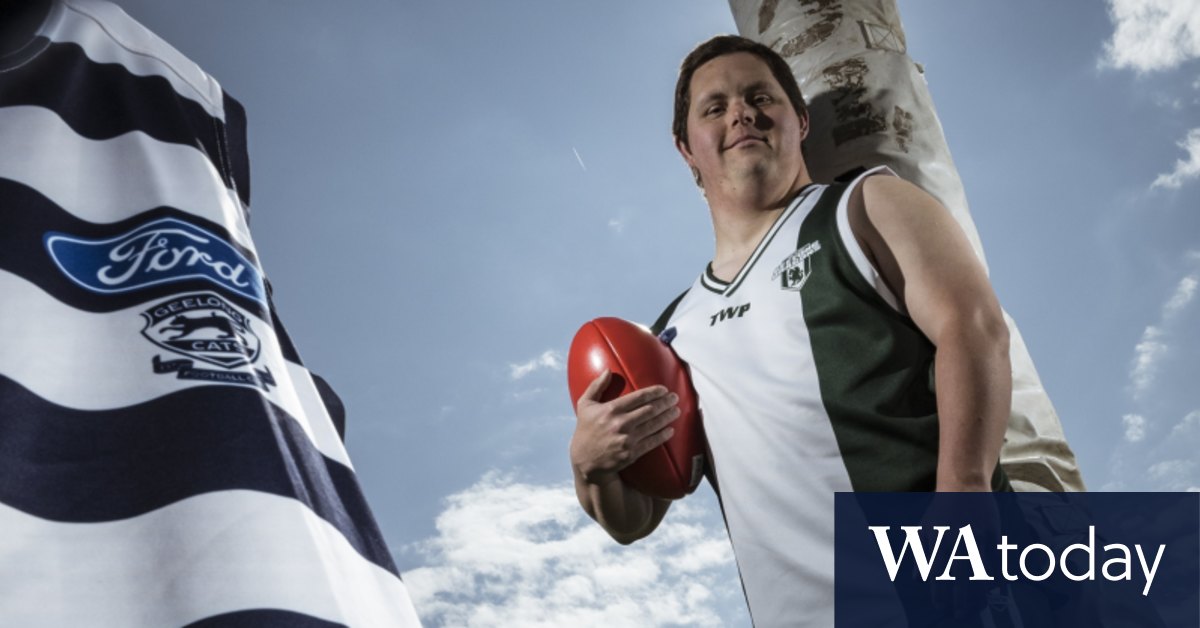 Sam Moorfoot to play for Dragons as AFL stars back Cats fan who never let disability get in the way of his dreams
Selwood, the first AFL Disability Inclusion Ambassador for 2022, met Sam in 2015 when he started working with the club.
"Sammy worked in our Cats Bistro as a volunteer. When we started to develop the land, the bistro closed.
"We then recruited Sam as head water on our main training day and he has never looked back since. We share a very special friendship and I consider him family. He has my back and I have his.
Admiration is mutual.
"I think Joel is amazing. A great model but also a bit cheeky. He treats me like a brother and always watches over me," Moorfoot said.
Loading
"There's not a single player in Geelong who isn't kind and supportive. They're all my buddies.
Tim Downes was involved in a task force to establish the Geelong Dragons and met Moorfoot in 2017.
"There were no opportunities for people with disabilities in football after reaching the age of 14," he said. "They get to that age [with AFL] and unfortunately I have to go out and look for other sports.
Moorfoot was around 14 when he told his mother, Lindy, that he was quitting the game.
"He came to me one day and said 'mum, I think I'm going to retire'. There was no other league for disabled people," she said.
Now the Geelong Dragons have grown to 70 players split into two teams and they plan to develop a Geelong competition in the future.
Lindy is still impressed with the opportunities football has created for her son.
"We scoured the state for his games. It's a dream come true," she said.
Downes remembers Moorfoot's first game: "In his first game in 2018, there were eight to 10 Geelong Cats players supporting him.
"Sam kicked from the front pocket and scored, then ran across the pitch to celebrate with all the Geelong FC players."
Need good news? The Common Good newsletter send stories to your inbox to light up your eyes. register here.