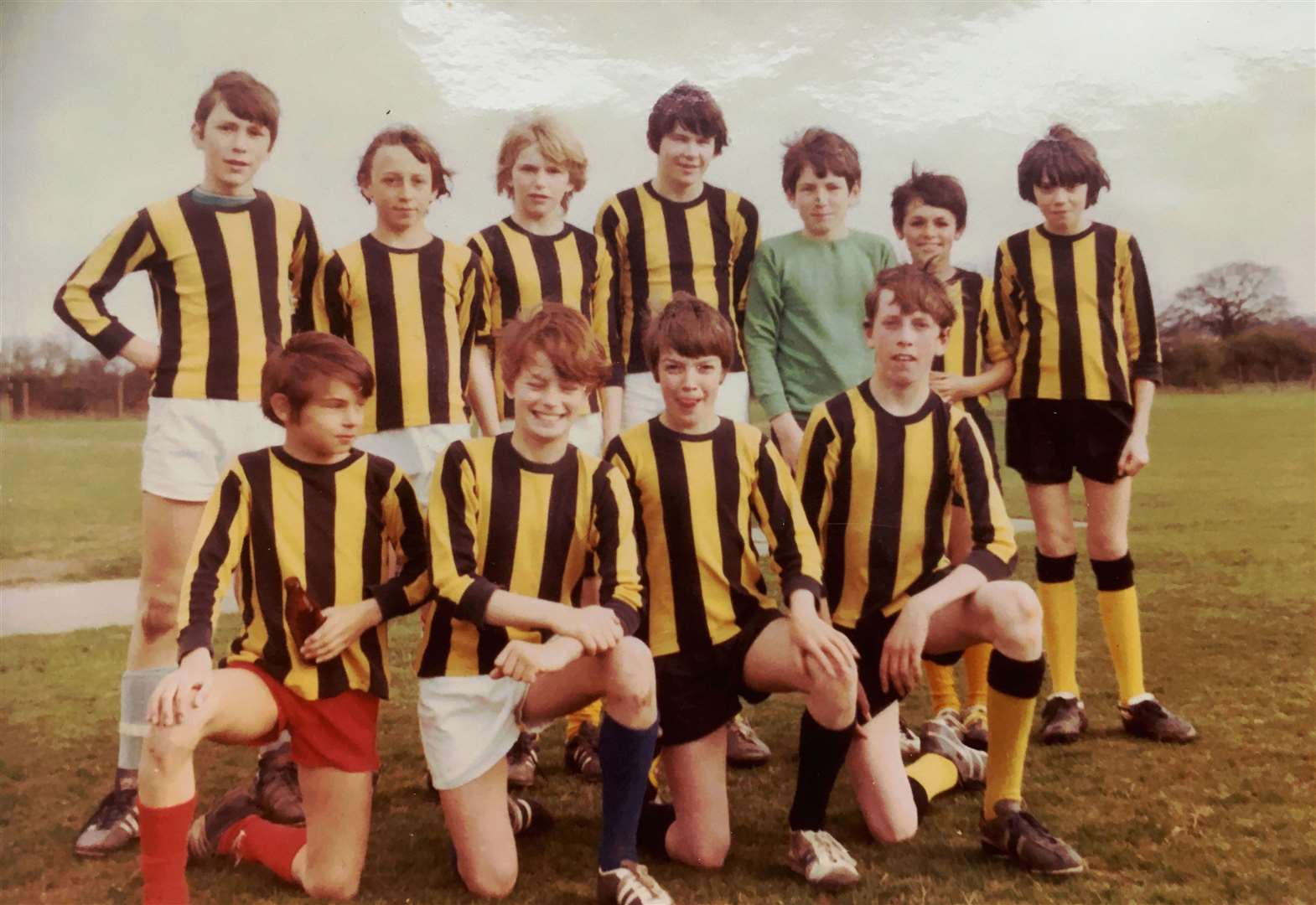 Thatcham Tornadoes Football Club will celebrate its 50th anniversary
Thatcham Tornadoes grassroots football club is celebrating its 50th anniversary this year.
The team welcomes players, coaches and supporters, past and present, as well as the local community to join in the celebrations on October 16 – which will begin at 2 p.m.
The anniversary event, at The Moors playground in Lower Way, will be an opportunity to watch exhibition games, listen to speeches, eat cake and have fun.
The youngest participants will receive medals and the winners of all age group matches will receive a trophy.
The club began when a group of young people playing football at Memorial playgrounds approached their parents asking them to form a football club so they could play games in the Newbury Under 14 league .
It was then that Roy and Debbie Read stepped up and formed Thatcham Tornadoes.
President Gareth Hillen said: "It is an incredible honor and privilege to be club president for the season Thatcham Tornadoes celebrates 50 years of football.
"I really enjoyed playing for the Tornadoes as a kid when the club celebrated its silver anniversary and look forward to working with our team of volunteers to move the club forward. "
He added, "We owe a huge thank you to everyone past and present – committee, subcommittees, coaches and parent volunteers – for their volunteerism and many hours of service each year in creating the wonderful club we have today. . "
Since its inception, the club has grown considerably, with more than 40 youth teams from under 7 to under 17.
They also embraced women's football with over 125 girls across nine teams, playing league and cup matches.
Their youngest team, the Under-Six team, was popular, while foot football was introduced for older members of the community.
In addition, they introduced their BOBiCats team, a disabled and inclusive team, to ensure that all children have the opportunity to play football.
Former coach and president David Campion was "thrilled" to move forward and organize the celebrations.
He said: "It is a testament to the Tornadoes family spirit that the club has grown into what it is today.
"Unfortunately, many of the teams we played against in those early days and even in the 1990s are no longer around – as we tried to follow some of our early oppositions to get into the celebrations."
Mr. Campion added: "We don't take anything for granted, but to be here to celebrate our 50th anniversary is something very special.
"It's more than celebrating our 50th as a club – we are celebrating 50 years as an integral part of the Thatcham community at large."
The Tornadoes Charity Speedshot was introduced in 2013 and raised almost £ 13,500 for school associations and charities in the years leading up to the lockdown.
The club thanked all of its sponsors for their generosity throughout the season.
If you would like to sponsor the anniversary celebrations or donate raffle and raffle prizes, contact the club at info@thatchamtornadoes.com
You can read more about Thatcham tornadoes and their journey here.
---
---